Zapping The Blogauto Test of the Cupra Born in Lapland
We shouldn't get attached to the shape of the car, because these are 3D views of a basic F1 model. The car of the year will be different. On the other hand, it's a good time to see this Haas VF23.
In terms of colors, it has a lot more black than last year. Yet both Haas and the team's new title sponsor, MoneyGram, have red logos on a white background. One would have thought that… In short, no.
This livery is reminiscent of the single-seaters of Scuderia Minardi (which has since become AlphaTauri) with a lot of black, and a little white. The red is devoted to the fins, but also to fine stripes on the sides of the car.
Crypto and trading, new el dorado of F1?
Start slideshow
F1 HAAS 2023
+5
Haas managed to have three sponsors including a title. MoneyGram is an American money transfer company. Hantec Markets does trading. Finally, Palm Angels are clothes. Other less visible sponsors are also on the car such as Taittinger champagnes, Tricorp, etc.
The car is due to be debugged on February 11 at the Silverstone circuit before heading for winter testing in Bahrain from February 23 to 25, 2023. Last year, the car was presented with a Russian livery (sponsor Uralkali) before Mazepin was fired by Haas and the livery adapted.
to summarize
The American team Haas has just unveiled the VF23 with its new colors. The car that will be driven by Magnussen and Hülkenberg is now much more black than white.
Above all, it welcomes a new title sponsor, MoneyGram, a money transfer company.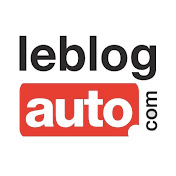 !function(f,b,e,v,n,t,s) {if(f.fbq)return;n=f.fbq=function(){n.callMethod? n.callMethod.apply(n,arguments):n.queue.push(arguments)}; if(!f._fbq)f._fbq=n;n.push=n;n.loaded=!0;n.version='2.0′; n.queue=[];t=b.createElement(e);t.async=!0; t.src=v;s=b.getElementsByTagName(e)[0]; s.parentNode.insertBefore(t,s)}(window, document,'script', 'https://connect.facebook.net/en_US/fbevents.js'); fbq('init', '1886547431376571'); fbq('track', 'PageView');