The allure of sports cars transcends mere transportation; they represent the pinnacle of automotive engineering, offering exhilarating performance, precision handling, and cutting-edge technology. In the years 2023 and 2024, the automotive industry witnessed an exciting influx of sports cars, each pushing the boundaries of speed, agility, and style. Let's delve into the thrilling world of these top-rated sports cars that are redefining automotive performance.
Porsche 911
A perennial icon, the Porsche 911 continues to dominate the sports car landscape with its unparalleled blend of heritage and innovation. The 2023 and 2024 models retain the 911's timeless silhouette while incorporating advanced technology and performance enhancements. With a range of turbocharged engines and variants like the Carrera, Turbo, and GT3, the 911 offers a driving experience that's as exhilarating on the track as it is refined on everyday roads.
Chevrolet Corvette Stingray
The Chevrolet Corvette has always been a symbol of American performance, and the Stingray's 2023 and 2024 iterations are no exception. With its mid-engine layout, the Corvette Stingray delivers remarkable handling and an impressive power-to-weight ratio. It offers an accessible entry point into the world of high-performance sports cars without compromising on style or speed.
Ferrari 812 Superfast
Ferrari's 812 Superfast lives up to its name, offering mind-boggling performance and stunning aesthetics. The 2023 and 2024 models embody Ferrari's legacy of crafting high-performance machines. With a naturally aspirated V12 engine producing awe-inspiring power, coupled with Ferrari's meticulous attention to aerodynamics and handling, the 812 Superfast sets a new standard for grand tourers.
McLaren 720S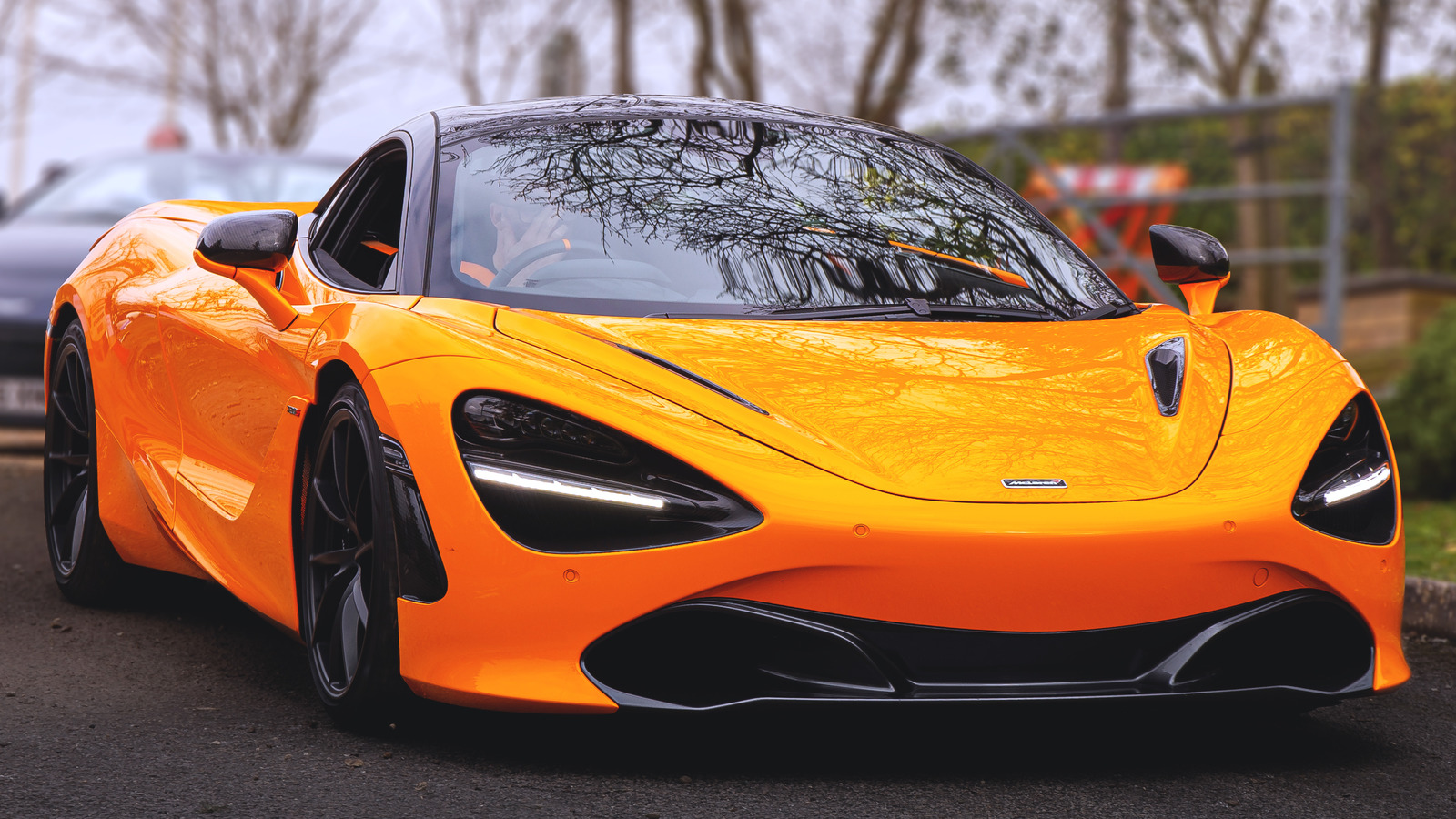 In the realm of exotic sports cars, the McLaren 720S stands out as a technological marvel. Its sleek design, carbon-fiber construction, and twin-turbocharged V8 engine make it a force to be reckoned with. The 2023 and 2024 models continue to refine this formula, offering blistering acceleration and precision handling that redefine the boundaries of supercar performance.
Aston Martin Vantage
Aston Martin's Vantage embodies British elegance fused with sporting prowess. The 2023 and 2024 versions of the Vantage maintain its reputation for a perfect blend of luxury and performance. With its aggressive styling, potent twin-turbo V8 engine, and refined interior, the Vantage continues to captivate enthusiasts seeking a balance between performance and sophistication.
The years 2023 and 2024 have witnessed a remarkable evolution in the realm of sports cars. From the enduring legacy of the Porsche 911 to the raw power of the Ferrari 812 Superfast, each of these top-rated sports cars represents the pinnacle of automotive engineering and performance.
These machines aren't just vehicles; they embody passion, precision, and a relentless pursuit of automotive excellence. They cater to drivers seeking an adrenaline rush on the track or an unmatched driving experience on winding roads, all while encapsulating the essence of automotive artistry and engineering mastery.
The future of sports cars continues to evolve, promising even more exhilarating performances and innovative technologies. As automotive enthusiasts eagerly anticipate the next generation of these marvels, the legacy of these top-rated sports cars of 2023 and 2024 will undoubtedly endure, serving as benchmarks for generations to come.